Potential of the hinotori™

The Medicaroid Intelligent Network System (MINS™) is an open platform for the support of the operation of the hinotori™ Surgical Robot System, safe and effective utilization of operating rooms, and transfer of the surgical skills.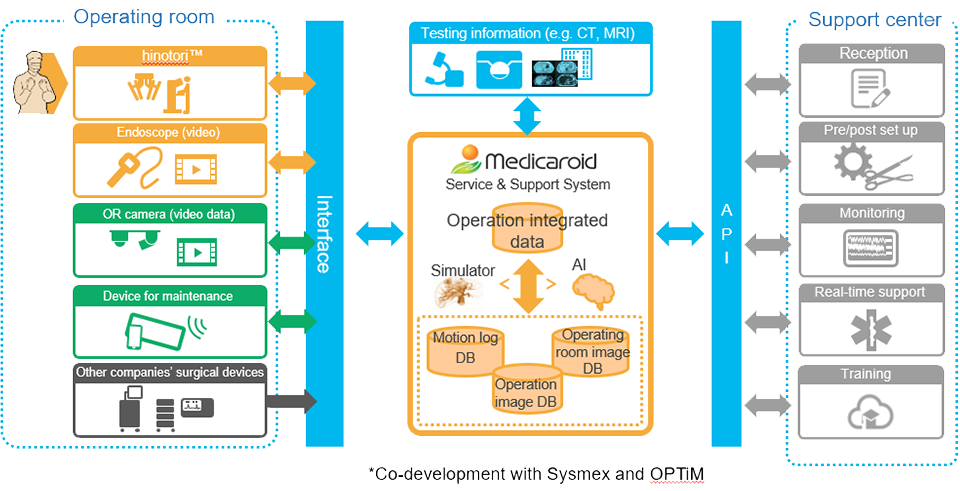 CONCEPT
New safety, security and stability of hospitals
brought by AI and IoT
In addition to the support system for the safe use of the hinotori, MINS will provide value-added contents to the healthcare providers by analyzing the accumulated data.
What can MINS™ do?

Collect system logs
Real-time support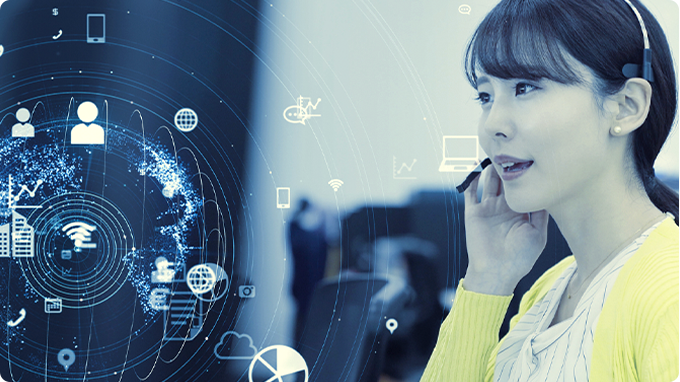 The intraoperative status of the hinotori can be acquired through MINS.
In the event of a failure, the real-time log data during a procedure is monitored at the support center and the operational status of the hinotori is visually reproduced in a 3D image. This helps to promptly recognize the robot's movements and operator's manipulation to provide troubleshooting.

Record surgical procedures
Visualize device settings
Big Data analysis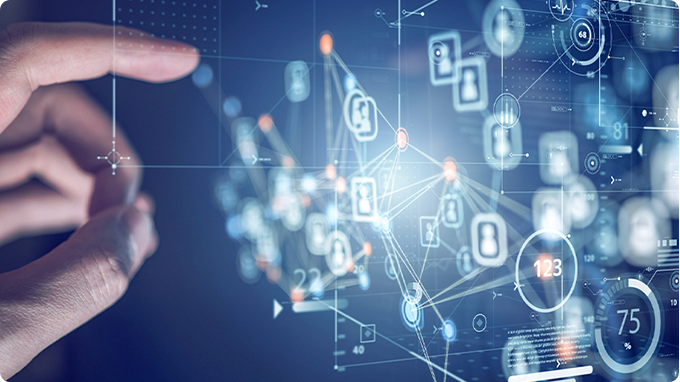 The information such as procedure time of the hinotori surgery are visualized on MINS. Furthermore, the collected big data helps detect the likelihood of device failure to prevent surgical interruption.
Based on best practices derived from big data, effective surgical procedures will be proposed including preoperative and postoperative procedures.

Transfer and improvement of surgical skills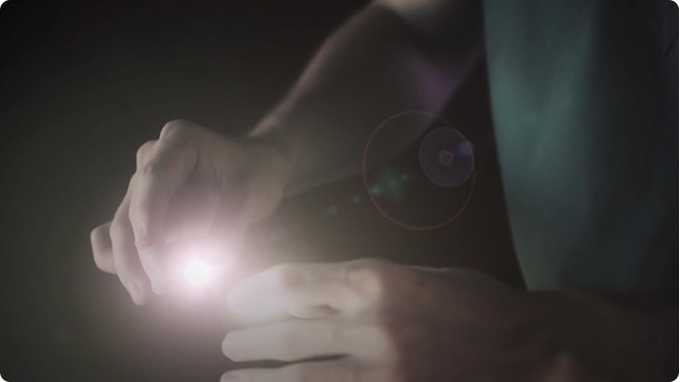 Generally, surgical procedures are learned by observation, whereas MINS enables novice surgeons to learn regardless of location and time by referencing the digitalized manipulation of experienced surgeons and the movement of surgical teams.

In Japan, regional disparities in health care have become a problem. There is a shortage of doctors in rural areas and expensive medical equipment is available only in urban areas. In 2020, the COVID-19 pandemic has been encouraging the development of remote health care such as online diagnosis, but solutions for remote health care is not yet common in the surgical field.
Under such circumstances, Medicaroid has been pursuing the technology for remote manipulation of the hinotori, installing the operation unit and surgical unit at separate locations and connecting them via network. Demonstration tests have been conducted for the purpose of providing support and guidance for remote robotic-assisted surgery (education and training), and remote robotic-assisted surgery in the future.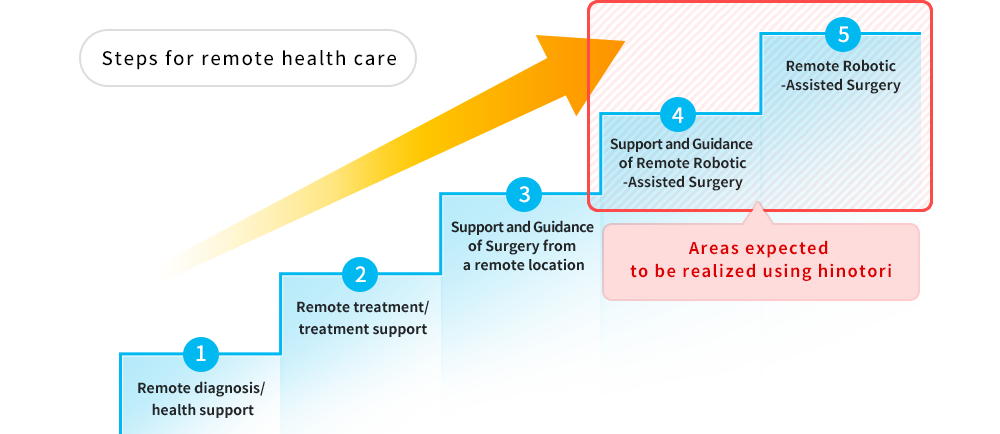 Support and Guidance of Remote Robotic-Assisted Surgery
Through a network, experienced surgeons remotely provide guidance and support for novice surgeons. Medicaroid aims to contribute to solving problems in rural medical settings by the remote support system.

Remote Robotic-Assisted Surgery
"Remote robotic-assisted surgery" is, as you might imagine, robotic-assisted surgery performed by a surgeon manipulating the system from a remote location. For example, it may eventually become possible for an experienced surgeon in an urban area to perform a surgery via robot on a patient in a remote area where no doctor is available.  
To achieve this goal, it is necessary to establish technical elements such as data transfer technology and a stable network environment to avoid delays in surgery, as well as to develop systems for telemedicine.
Medicaroid has developed guidelines for remote robotic-assisted surgery to support the development of surgery.

Medicaroid will strive to provide solutions for uniform accessibility of surgery,
the aging and depopulating society in Japan, and the workstyle reform for doctors.