SOT-100 Vercia™ Robotic Operating Table
As therapeutic procedures grow more sophisticated, involving multiple modalities, so does the need for more advanced patient positioning and versatility.
Medicaroid identified the unmet needs with surgeons and interventionalists around the world to develop the next-generation operating table using the latest robotic technology. The SOT-100 Vercia was purposely designed to be used in multiple settings including the hybrid OR.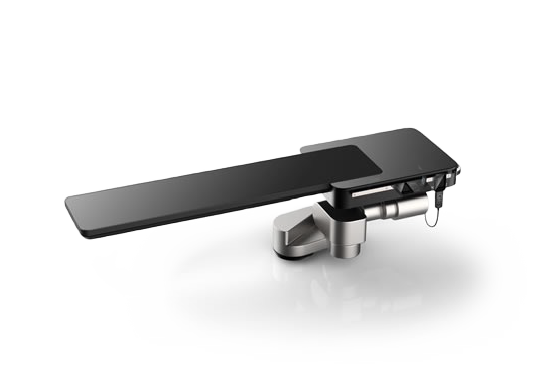 The SOT-100 Vercia is regulatory approved for use only in Japan.
MEDICAROID NEWS
Medicaroid Corporation is building an organization for the marketing,
development, manufacturing, and servicing of medical robots..